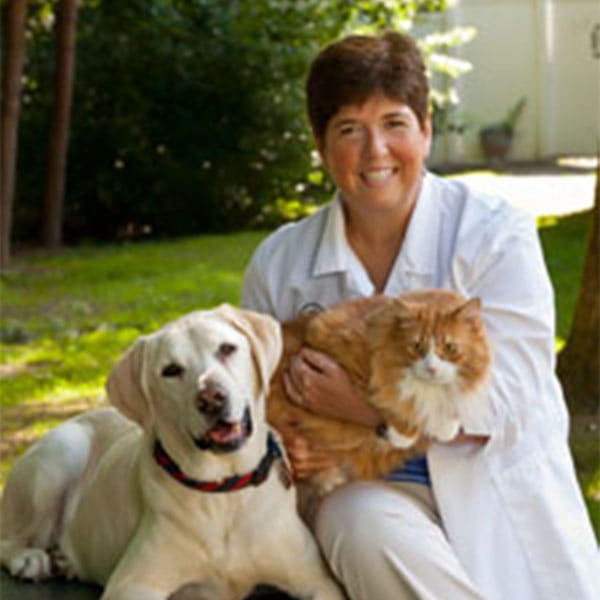 Dr. Pamela Dumont
A University of Virginia alumnus, Dr. Dumont received her veterinary degree in 1990 from Cornell University's College of Veterinary Medicine. Her previous careers include National Park Ranger, firefighter, and retail manager.
With a strong commitment to continuing education, she serves on the Richmond Academy of Veterinary Medicine board of directors.
Dr. Dumont is certified as a Canine Rehabilitation Practitioner (CCRP) through the University of Tennessee College of Veterinary Medicine.
Her special interests include rehabilitation, laser surgery, dentistry, and working with turtles.
She shares her home with her husband, Charlie; twin daughters; 2 dogs; four cats; and a pond full of koi.