Compassionate Care for Your Dog or Cat
One of the hardest choices you can make as a pet owner is to let your cherished dog or cat go.
Whether your furry friend is in their golden years or has been diagnosed with a terminal illness, there are many emotions you may feel or deal with during this loss.
At Godspeed Animal Care, we do everything we can to ensure that your pet's final days or weeks are comfortable, calm, and pain-free. We accomplish this by performing a comprehensive quality-of-life exam, prescribing pain medication and food, and providing humane euthanasia.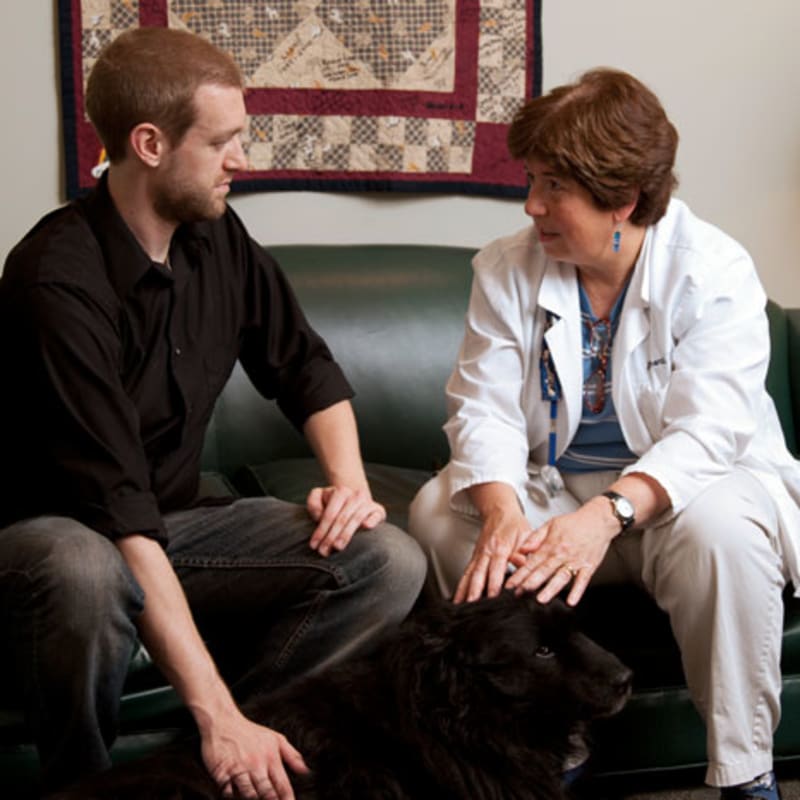 Humane Pet Euthanasia
After a quality of life assessment to ensure all other alternatives have been exhausted, Godspeed Animal Care will offer humane euthanasia for dogs and cats.
Euthanasia is the medical procedure of ending an animal's life with medication as an alternative to natural death, which is often a long, painful process. Pet euthanasia is rapid and painless.
Should euthanasia be required, we can offer you our chapel. It is a comfortable, quiet room complete with a sofa and chairs for you and your pet, which provides a less-medical feel and additional privacy over a typical exam room. 
You may take your pet home to bury. Or, if you prefer, we provide cremation services. We also make clay imprints of your pet's paw print as a keepsake.
Losing your pet is extremely difficult. Our veterinarians and staff are here to support you as you deal with your loss.
Preparing for End-of-Life Care 
Also referred to as palliative care or hospice care, end-of-life care is administered as a pet comes to the end of their life. 
Below we answer a few of the questions we are asked most frequently about veterinary end-of-life care.