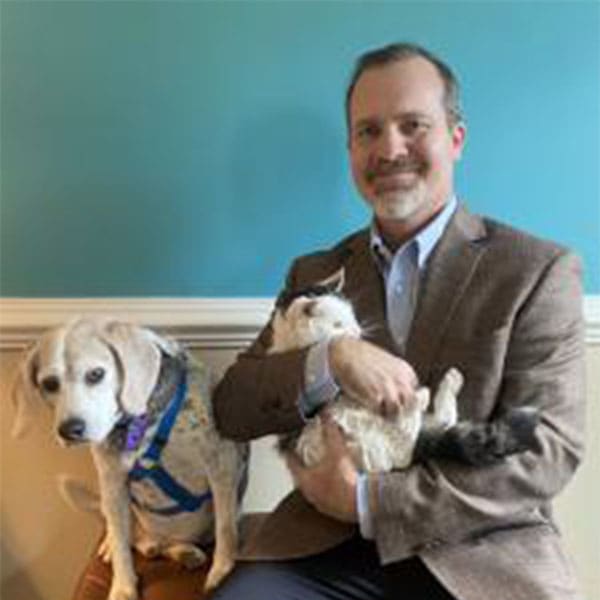 Dr. Robb Murphie
Dr. Robb has called this area home his entire life, having grown up in Newport News. He is an SDEP® Abdomen Certified Sonographer, as well as a Certified Canine Rehabilitation Practitioner.  
He graduated in 2004 from the Virginia-Maryland Regional College of Veterinary Medicine, and has practiced primary care and emergency veterinary medicine throughout the Hampton Roads region, including running an animal hospital with his father.  
He and his wife enjoy spending time with their two daughters...who are growing up way too fast, going on hikes, getaways to the Outer Banks, and attempting to keep their cat and two beagles out of trouble.  
He looks forward to meeting you, and helping take care of your pets.